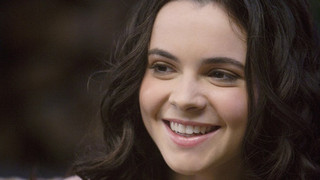 ---
The Kennish family invites Regina, Daphne and Adrianna over to breakfast, but since they're in the middle of unpacking their new home, only Daphne goes. She is quickly overwhelmed with how fast they speak and has difficulty understanding. Meanwhile, Kathryn suggests Daphne and her family come to their weekly grill night, but she and John are secretly upset when Daphne gets a ride to school on Emmett's motorcycle.
John and Kathryn see their attorney about filing a lawsuit against the hospital. And Regina tells Bay about her time in AA and that alcoholism runs in their family. Kathryn and John talk to Regina about joining the lawsuit and also how they don't like Daphne riding on a motorcycle. The three adults all get into a big fight about their parenting styles at grill night. Later, Kathryn, John and Regina all agree they can't control each other's parenting styles. Then Regina tells the Kennishes she's not interested in pursuing a lawsuit.
Bay escapes the madness to hang out with Ty, while Daphne escapes to hang out with Liam. While together, Liam and Daphne run into Liam's friends who make fun of Daphne's disability – and Liam does not stick up for her.
Continue Reading