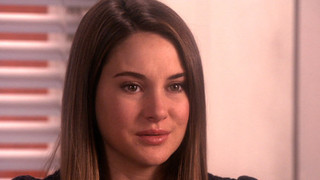 ---
Katelyn warns Amy that she is beginning to fail some of her summer school classes, so Amy stays in her office to catch up on school work. Amy's teen mom friends from New York drop by unexpectedly, and Ricky isn't pleased at first but rises to the occasion by babysitting their kids. Meanwhile, Lauren warns Amy that she's making bad choices lately like talking to Ben while picking up pizza. Lauren talks to Madison for the first time since their fight, and Henry begs an unwavering Alice to be his friend.
Grace is now proud of having Jacob as her brother. Ethan convinces Jacob to meet up with two seventeen year old girls, but when Margaret finds out, she warns Jacob that Ethan is not a good influence. Kathleen and George start sneaking around together.
Bunny warns Ben that Dylan has him on a leash. Grace tells Jack if he wants to have sex that they have to make a long-term commitment, but Jack says he can't do that. Omar spontaneously asks Adrian to marry him but tells her she can decide to answer whenever she wants. Dylan isn't the only one to befriend her boyfriend's ex—Camille has dinner with Betty to ask her opinion on wanting children with Leo. George helps Amy study and tells her to be honest with Ricky about talking to Ben at the pizza shop.
Continue Reading