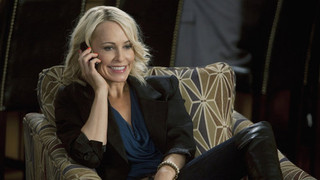 ---
Amy decides to go to summer school even though Ricky wants her to get a job. Grace surprises Adrian by moving in, even though Kathleen told her she was not allowed to. Adrian lies to Grace and has Omar over even though they agreed on a "no boys" summer, but Grace finds out. Leo makes Ben go to summer school as a punishment for smoking pot along with taking away his phone and computer. Leo and Dylan's parents forbid them from seeing each other, but they manage to talk on Alice's phone.
Amy accompanies Ethan to his first day of summer school, but Ricky warns her to be careful around him because he's a bad kid. In summer school, Ben joins forces with Alice because they both hate Henry for sleeping with Adrian. Meanwhile, Amy joins forces with Lauren because they both hate Madison for sleeping with Jesse, but Madison and Henry also join forces. They all get detention for fighting in class, and so does Grace, who shows up late.
Later, Jack begs Grace to consider dating him and promises to keep her secret of living with Adrian and going to summer school. Ben defies Leo and tells him he's still seeing Dylan. Ethan gets suspended for stealing condoms from the nurse's office, and Amy admits that Ricky was right about him.
Continue Reading