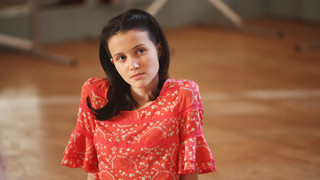 ---
During the planning of the amphitheater construction, Milly takes control away from Fanny and Michelle because she is the "money" person. Milly watches the Dance School's rehearsal and gives notes on the performance leading to a very angry Fanny and then Milly quits as the financial backer for the amphitheater. Continuing from their argument over Melanie's venture into the roller derby world, Ginny is upset that Cozette seems to know more about Melanie than she does.
Sasha
throws a housewarming party for her new apartment and, much to Michelle's dismay, the place is miraculously clean with very grown up décor. Although,
Sasha
is suffering from the situation of being abandoned by both of her parents. Michelle falls asleep on a road trip and Scotty ends up taking her to Sacramento to visit their mother who Michelle hadn't spoken to in years.
Continue Reading